Customer Service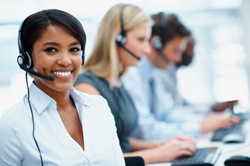 Current Customers 1-800-394-4737
New Customers 1-800-627-0577
Our staff is available to answer your questions personally: Monday-Friday 8am-8pm
Learn about Southern Pest Control's services; connect with a Customer Service Specialist for support, service and professional advice. We constantly strive to anticipate the demands of our customers, provide you with superior customer service, the best products and at affordable rates.
Southern Pest Control does not believe in multi-hour appointment windows. All appointments are scheduled on the hour. We respect our customers' time and want to make it easy and convenient to schedule service
Southern Pest Control utilizes a customized software system for appointment routing, scheduling, and tracking. The objective of this system is to ensure on time appointments between our technicians and customers.
This division of Southern Pest Control utilizes GPS tracking to manage our technicians and support them in arriving for their appointments on time.
Southern Pest Control will bundle the initial inspection, termite service, pest control service, and pet lovers' service at a reduced cost.
MORE INFO
Monthly installment payments are available for Southern Pest Control customers, without accruing interest or finance charges. The maximum number of installments for the 1-Year Plan is 8 installments. For the 2-Year Plan, the maximum number of installments is 18.
Once you have registered for our Online Bill Pay System, you will be able to login to view your balance, current payment due, service history, online payment history, and make a payment with a credit or debit card.
MORE INFO
We pride ourselves on Customer Referrals for engaging new business. Refer a friend, family member or neighbor and save on your next service with Southern Pest Control.
MORE INFO