Exact Time Appointments

Call Today 1-800-627-0577
Learn about Southern Pest Control's services.
Connect with a Customer Service Specialist for support, service and professional advice.
Our staff is available to answer your questions personally: Monday-Friday 8am-8pm
Southern Pest Control does not believe in multi-hour appointment windows. All appointments are scheduled on the hour. We respect our customers' time and want to make it easy and convenient to schedule service
Southern Pest Control utilizes a customized software system for appointment routing, scheduling, and tracking. The objective of this system is to ensure on time appointments between our technicians and customers.
This division of Southern Pest Control utilizes GPS tracking to manage our technicians and support them in arriving for their appointments on time.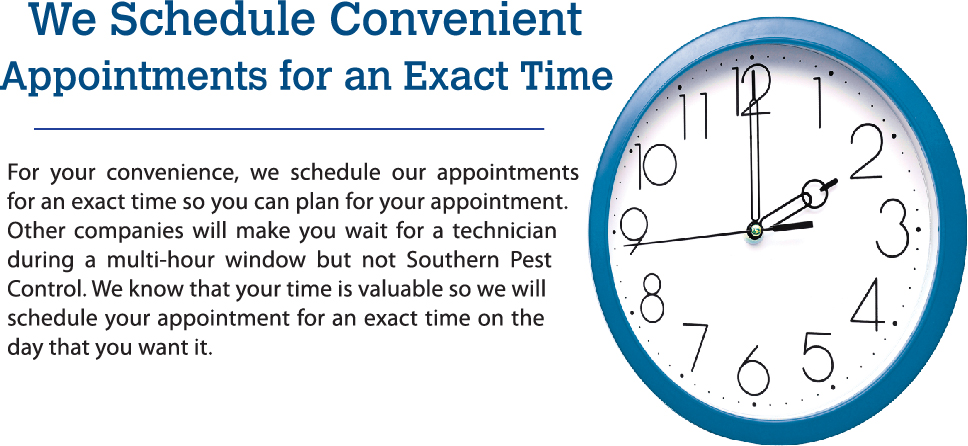 Contact information regarding our offices in Georgia, Tennessee and Texas click here.