Pest Control Service Plan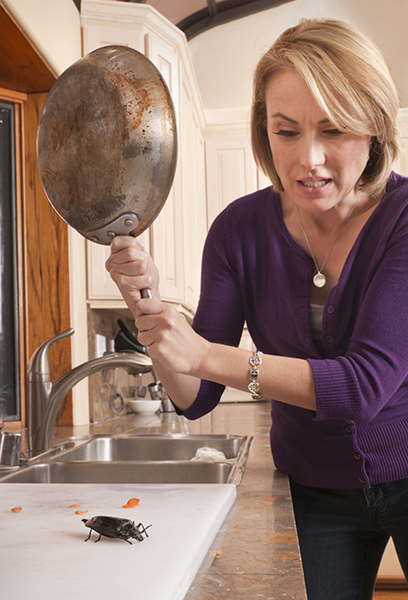 We believe that the best way to provide pest control services is by a combination of inspections, preventative services, and specific pest treatments when an infestation occurs. Southern Pest Control offers an annual Pest Control Service Plan that will provide these 3 aspects of effective pest control service. The Pest Control Service plan will protect your home throughout the year from ants, roaches, crickets, rats, mice, centipedes, millipedes, and scorpions. You will also benefit from our exact time appointments, low cost service, technical expertise, installment billing plans, and our friendly-professional service. You can also receive a substantial discount on termite protection services when you purchase a pest control service plan.
The best time to prevent pests from entering your home is before they invade; otherwise you could end up with an undesirable infestation. Remember, it's not the one bug you see but the hundreds you don't!
Don't waste money trying do-it-yourself products only to be frustrated with the results! Southern Pest Control Service provides proven and effective measures to protect your home from these unwanted invaders. Covered pests include ants, carpenter ants, roaches, spiders, crickets, camel crickets, mole crickets, centipedes, millipedes, scorpions, silverfish, clover mites, earwigs, mice and rats. Southern Pest Control offers a comprehensive Pest Control Service Plan that is the most affordable on the market today, and is backed with a 100% Money Back Guarantee!
Call Us Today: 1-800-627-0577
If you're looking for a pest control exterminator you can rely on, contact Southern Pest Control today for a quick, no-obligation quote at no cost. All of our pest control, termite, flea and tick service plans come with a 100% money back guarantee. Ask about the $50 discount off yearly service for every referral that becomes a service plan customer. Refer your friends, family and neighbors and save on your service. All you have to do is submit the information on the referral form.
Contact information regarding our offices in Georgia, Tennessee and Texas click here.