Fly Prevention Service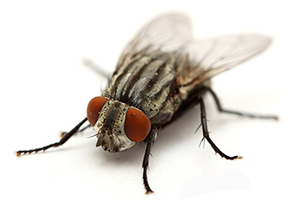 Southern Pest Control's Fly Prevention Service is a proven and effective method for eliminating those annoying flies. The Fly Prevention Service is a two step process that will not only draw the flies out of your home and away from your yard, but also has a "stop in your tracks-on contact" method providing immediate results. Are you tired of chasing those annoying house flies out of your house that always seem to sneak in during the spring and summertime? Well, put that fly swatter away and let a Southern Pest Control Fly Prevention Specialist get rid of those pesky and annoying indoor flies.
Please contact us at 1-800-627-0577 if you are interested in scheduling this service. You can also receive an additional discount for this service by Liking our Facebook Page and downloading the $20 coupon. We appreciate the opportunity to service your home and we look forward to hearing from you.
Don't forget to check out our Monthly Specials regarding discounts on Specialty Services.
Customer Preparation for Fly Prevention Service
Close all screens on windows and doors. Make sure yard is clean of animal feces and any debris.
In addition, please to check out our other Specialty Services (Mosquitoes, Yard Service, Fly Prevention, Bee, Hornet & Wasp Removal, Stink Bugs, Pantry Pest, Box Elder Bugs, Cicada Killers, Fire Ant Service, Outdoor Party Service & Pet Lovers Service).
Call Us Today: 1-800-627-0577