Outdoor Party Service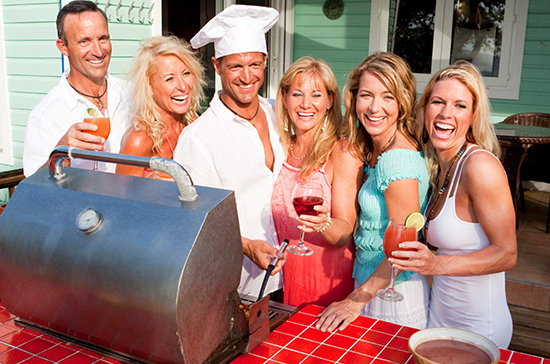 Southern Pest Control understands how annoying it can be to have mosquitoes and flies hovering around your food during a party or an event. That is why Southern Pest Control has created an Outdoor Party Service to effectively remove them from your yard just in time for your guests. Southern Pest Control's Outdoor Party Service is a two step process, that will not only drive the flies and mosquitoes away from your yard, but also has a "stop in your tracks-on contact" method providing immediate results.
Planning a backyard barbecue for that special occasion? Don't let flies and mosquitoes take over the table, leave the hotdogs and hamburgers to your family and friends. Southern Pest Control's Service will eliminate the flies and mosquitoes. Southern Pest Control's Service will eliminate those annoying mosquitoes and pesky flies for good.
In addition, Southern Pest Control offers specialty services for mosquitoes, bee nest removal, flies, pantry pests, and cicada killers. Please visit our customer preparation webpage (click here) to ensure the most effective results regarding your upcoming Pest Control Treatment.
Contact a Southern Pest Control representative for a no obligation quote. Don't forget to check out our Monthly Specials regarding discounts on Specialty Services.
Customer preparation for Mosquito Service
Remove any and all standing water around home, as this is a breeding ground for mosquitoes. Any and all debris needs to be removed from yard or any area to be treated. Cutting back on watering yard will help keep population reduced. Yard should be cut and bushes trimmed for best results.
Call Us Today: 1-800-627-0577
Outdoor Party Service Video