Online Bill Pay
Welcome to the Online Bill Pay System. Once you have registered for our Online Bill Pay System, you will be able to login to view your balance, current payment due, service history, payment history, and make a payment with a credit or debit card.

Not Signed up?
Register Now
New to the System? Please watch our video demos below.
If you are having issues or have questions about enrolling in our online payment system,
please contact one of our customer service representatives at 1-800-394-4737.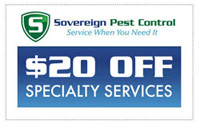 VIDEO DEMOS
DEMO 1: SYSTEM BASICS
DEMO 2: LOGIN ID & PASSWORD
DEMO 3: ADDING MULTIPLE PROPERTIES
DEMO 4: BALANCE, SERVICE HISTORY, STATEMENTS BY E-MAIL & ONLINE PAYMENTS