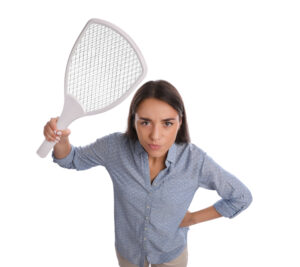 Time is running out to get mosquito service!
For a limited time in 2023, you can save $50 and bid farewell to pesky mosquitoes! Although summer may be winding down, mosquito bites are still a nuisance. It's not too late to schedule mosquito service with Southern Pest Control. We are offering a special discount on our one-time Mosquito Service, but this offer is only available until the end of August 2023. If you want to continue enjoying your backyard well into the fall season, act quickly!
Why you need it: Mosquitoes can carry diseases
Mosquitoes are more than just bothersome insects. They are also carriers of harmful diseases such as malaria, West Nile virus, yellow fever, and the rising threat of Zika virus infection. While many people take preventive measures like using insect repellent, wearing protective clothing, or avoiding outdoor activities, wouldn't it be great if you didn't have to go through all that trouble? Until August 31, 2023, Southern Pest Control is here to help!
What we offer: Our Mosquito Service will keep you safe
Summer is synonymous with mosquito season, but by taking action now, you can safeguard yourself, your loved ones, and your pets from these disease-carrying pests. Our team of licensed and experienced technicians is dedicated to keeping you safe from mosquitoes throughout the entire season. Our Customer Service team is ready to assist you! Call us today to learn more about our exclusive Mosquito Service Sale. With our professional assistance, you can quickly get back to enjoying the outdoor activities you love.
Don't wait, call us today!
In summary, there's no need to delay your mosquito service any longer. The considerate technicians at Southern Pest Control are equipped to swiftly eliminate mosquitoes. Given the health risks associated with mosquito-borne diseases, it's crucial to address the issue promptly. Don't put your well-being in jeopardy— call Southern Pest Control!