Organic Products Policy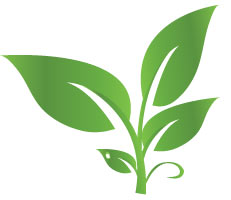 Southern Pest Control's Organic Products Policy is a commitment to operating all aspects of our business in an environmentally responsible manner. Examples of our commitment include organic products policies & programs to reduce the use of paper products, recycle paper products, and investments to lower our energy use. We are also committed to performing effective termite and pest control services with the efficient use of chemicals and pesticides. We believe that our Service When You Need It philosophy balances effective pest control with environmental responsibility.
"Service When You Need It" approach to residential pest control offers the most value and convenience to our customers. The concept is based on the fact that we only treat your residence for a problem pest when you have an infestation. Many of our competitors provide a monthly or quarterly service for residential pest control. We believe that monthly and quarterly pest control programs are unnecessary because many homeowners simply do not need monthly or quarterly service. These homeowners are paying for service and chemical applications that are simply unnecessary. Southern Pest Control will inspect your residence once each year and then only treat for problem pests when you have an infestation. This approach eliminates unnecessary service and chemical application and it allows Sovereign Pest Control to provide pest control service at a lower price.
As part of our pest control services, we do offer and have organic products on hand. Upon customer request, we will use organic products if our technician determines that the organic products will be appropriate and effective for a particular pest infestation. If our technician determines that the organic products are not appropriate, then Southern Pest Control will use synthetic products for the appropriate treatment as per the terms of our service plan agreement. The 100 percent money back guarantee for our service agreements applies if Southern Pest Control cannot substantially control a particular pest infestation. We offer no guarantee to only use organic products.
Above all, Southern Pest Control does not believe in multi-hour appointment windows. All appointments are scheduled on the hour. We respect our customers' time. We want to make it easy and convenient to schedule service. In addition, the dispatch division of Southern Pest Control utilizes GPS tracking to manage our technicians and support them in arriving for their appointments on time saving fuel.