Pantry Pest Service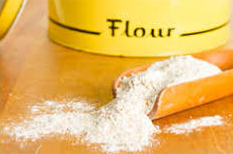 Wondering why the food in your pantry is going missing? Southern Pest Control's Pantry Pest Service will help free your pantry of grain beetles and meal moths. Don't let pantry pests invade your kitchen and destroy your food. Southern Pest Control has an affordable and effective Pantry Pest Service that will eliminate all types of pantry pests such as Rice Weevils, Granary Weevils, Grain Moths, Grain Bores, Drugstore Beetles, Tobacco Beetle, Indian Meal Moth, Confused Flour Beetle and Red Flour Beetles.
This service is a two-step process to keep the pests out of your kitchen and away from your food for good. Stop throwing food away, it's like money down the drain. Contact a Southern Pest Control representative today and begin enjoying a pantry pest free environment tomorrow.
Don't forget to check out our Monthly Specials regarding discounts on Specialty Services.
Customer Preparation for Pantry Pest Service
Pantry pest, typically come from flour, meal, cereals, pasta and grains. Check all items to see if you can locate the source and remove. Seal any open items in sealed containers. Remove all items from the pantry until 2-4 hours after treatment. Anything infested needs to be discarded.
Call Us Today: 1-800-627-0577
New Customers: Press '1'
Returning Customers: Press '2'